BRENDA VALDERRABANO
Se liberó el cartel completo del Rock Werchter Festival de este año, el que es el festival más grande de Bélgica, y que tomará lugar del 5 al 8 de julio del 2018. En este año, el festival tiene uno de los mejores line ups, incluyendo actos como Arctic Monkeys, Gorillaz, MGMT, Noel Gallager's High Flying Birds, Anderson .Paak & The Free Nationals, Franz Ferdinand, Black Rebel Motorcycle Club, Fleet Foxes, Vince Staples, entre muchos más.
Durante el Rock Werchter del año pasado, cada día asistieron 88,000 personas, que no sólo disfrutaron de cuatro grandes escenarios repletos de música increíble, sino que también tuvieron la oportunidad de deleitar sus paladares con comida y bebidas deliciosas, una producción memorable, así como espacio para acampar en tiendas cómodas. Con esto en mente, se espera que este año el festival supere toda expectativa y vuelva a ser sold-out.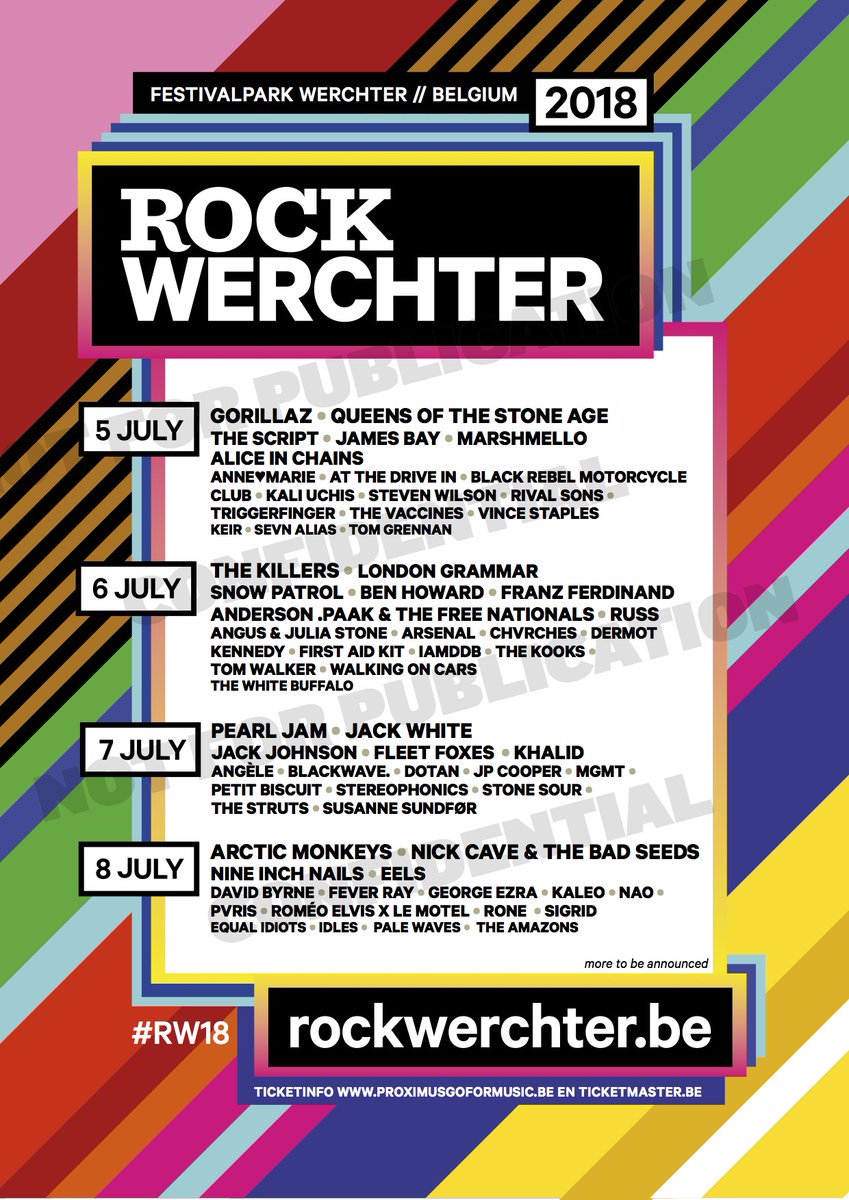 Los boletos  por día están los encuentras en 102 euros, y por los cuatro días están en 238 euros. Si quieres acampar en el festival pero no cuentas con una tienda, The Hive Resort, ofrece una zona de camping cerca del festival donde puedes darte ciertos lujos, y los  precios varían desde los 129 euros, hasta los 591 euros.
Sí llevas tu propia tienda de campaña, The Hive My Space te renta espacios desde los 8 hasta los 24 metros cuadrados para acomodar tu propio espacio, en un precio de 38.50 euros. Así que si planeas asistir a este festival, te recomendamos ir ahorrando.