MARIANNA FIERRO
(Twitter: @mariannadivaga)
Hace unos días se reveló el line up del festival Lollapalooza Paris y esta vez se ha dado a conocer quienes formarán parte de la edición que se llevará a cabo en Berlín.
El festival a realizarse el 9 y 10 de septiembre, estará encabezado por dos grandes bandas como Foo Fighters y  Mumford & Sons; además de las actuaciones de The xx, Hardewell, Beatsteaks,Marteria, Marshmello, Two DoorCinema Metronomy, Galantis, The Vaccines y Bomba Estéreo, entre otros.
La tercera edición de este evento que seguramente será memorable, llega a esta ciudad europea gracias a la organización del festival estadounidense junto a Festival Republic y será en el Rennbahn Hoppegarten.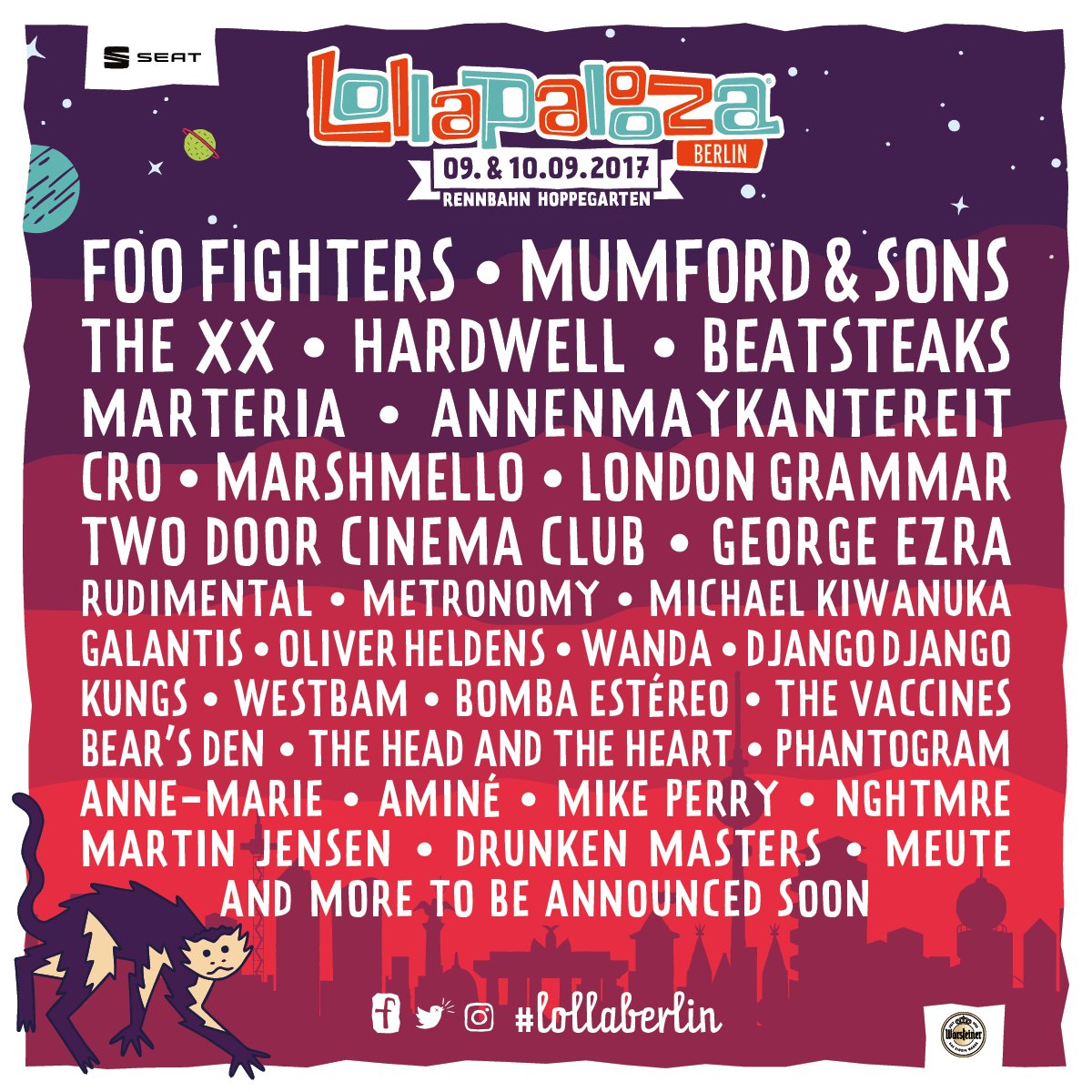 La agrupación Foo Fighters anunció a sus seguidores su presencia en este espectáculo a través de sus redes sociales, por medio de la imagen interactiva de un mapa y un pasaporte, que es como han estado anunciando las ciudades en donde se estarán presentando.
Mientras tenemos más noticias te dejamos con algo de esta gran banda:  'Best of You' del álbum lanzado en el 2005 'In Your Honor':