REDACCIÓN QRP
Una de las bandas más importantes de la historia fue sin duda alguna Pantera, pues lograron llegar a lo más alto de la escena, hasta su final en el año 2000 con su disco 'Reinventing The Steel'. Debido a la sorpresiva muerte del baterista, Vinnie Paul, recordamos este histórico material de estudio.
Lanzado el 21 de marzo del año 2000, fue el punto final de la discografía de la agrupación que encabezaron Vincent Paul Abbott, Phil Anselmo, Rex Brown y Dimebag Darrell.
Este material discográfico, el noveno de su carrera, llegó tras el éxito que significó 'The Great Southern Trendkill', por lo que fue un buen final para la trayectoria destacada que poseían.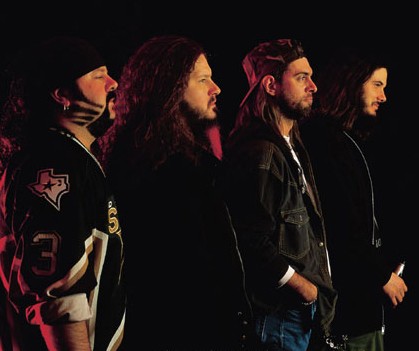 'Reinventing The Steel' incluía grandes temas como 'War Nerve', 'Suicide Note', 'Floods', 'The Underground In America', entre varias más, bajo la propia producción de los hermanos Abbott. 
De esta forma, y tras varios problemas internos, terminó el legado de Pantera, una de las mejores bandas de todos los tiempos.
Recordemos 18 años del último disco de Vinnie Paul con Pantera: