REDACCIÓN QRP
Con el pasar de los años los rumores crecieron en cuanto a la posibilidad de que Oasis regresara, hasta que por fin se ha hecho realidad... En nuestro sueños. Y es que si Noel y Liam Gallagher lograran llegar por fin a un acuerdo para reformar Oasis durante este año, sus millones de fans tendrían motivos para ser felices, pero esto podría extenderse más allá, ya que vendrían acompañados de un nuevo disco y con un tour mundial con shows por separado y en los mejores festivales.
Exponemos a continuación lo que podría pasar si quedaran atrás las diferencias que los Gallagher tuvieron durante más de seis años, en los cuales cada uno se dedicó a su propia carrera, con Beady Eye y High Flyng Birds.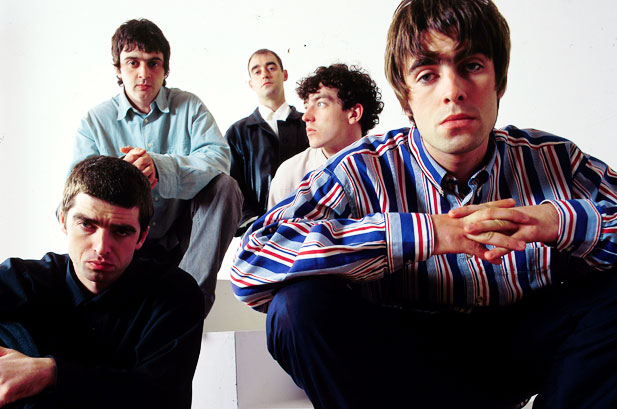 - Nuevo disco sucesor de 'Dig Out Your Soul'
- El disco buscaría seguir la exitosa línea de 'Definitely Maybe' y '(What's The Story) Morning Glory?'
- Oasis encabezarían el tradicional festival británico Glastonbury
- Volverían a Latinoamérica, en un gran tour por países como Argentina, Brasil, Chile, Colombia, Venezuela, Paraguay y México
- En estos países serían headliners de los festivales Corona Capital, Asunciónico, Estéreo Picnic, Lollapalooza y más
- Volverían a dominar la venta de discos físicos y ahora también digitales
- Y sobre todo, habría una cláusula en el contrato de regreso para que no se desintegraran de nuevo en al menos diez años
Hay que recordar que la disolución de Oasis ocurrió en el 2009, después de que Noel encontrara imposible seguir trabajando con su hermano Liam.
Es así que se mantiene la esperanza de que llegue el anuncio para el 25 aniversario de la agrupación, pues hay que recordar que Paul 'Bonehead' Arthurs fue quien decidió formar The Rain en 1991, pero que a la postre con el cambio de nombre se convertiría en una de las más exitosas de la historia.
Recordemos uno de los grandes éxitos de Oasis: 'Stop Crying Your Heart Out'