MARCO RAMOS
CIUDAD DE MEXICO - Uno de los conciertos más esperados en México era sin duda el de Foster The People, por lo que los fans acudieron a la cita en el Pepsi Center WTC, ubicado en Ciudad de México.
Previo al concierto, los aclamados Los Mesoneros se presentaron para calentar los ánimos con una destacada energía que fue reconocida por la gente.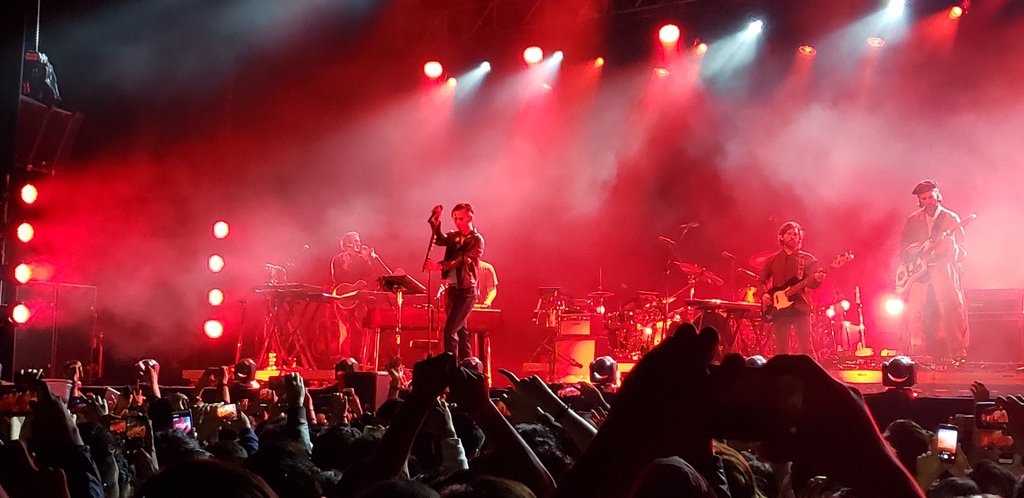 Luego fue el turno para Mark Foster y compañía, quienes hicieron un repaso por las mejores canciones de su carrera.
'Coming Of Age', 'Time To Get Cloer', 'Lotur Eater' y 'Love' dieron inicio al esperado recital en el venue ubicado en pleno World Trade Center. Enseguida llegó el turno para otras composiciones destacadas como 'Pseudologia Fantastica', 'Houdini' y 'I Love My Friends'.

Cuando llegó 'Helena Beat', los aficionados de la banda estaban viviendo de gran forma la presentación, por lo que dejaron todo listo para que llegara 'Waste' y el súper éxito 'Pumped Up Kicks'.
El show llegó a su final con la interpretación de 'Loyal Like Sid & Nancy' y 'Sit Next To Me', dejando en claro por qué Foster The People son uno de los actos más importantes.
Te invitamos a seguirnos en Twitter, Facebook e Instagram con lo mejor del Rock.